Steve joined Green Chef, an organic paleo food delivery program. Not only does it actually get him to cook (something which I've been missing for a while now) but the meals are delicious and healthy. So far, this one has been my favorite. Definitely restaurant quality with the way the spices come together. The sweet potato really balances out the spiciness. What I like about Green Chef is that it introduces us to new recipes that are healthy and tasty. Definitely going to put this in my rotation.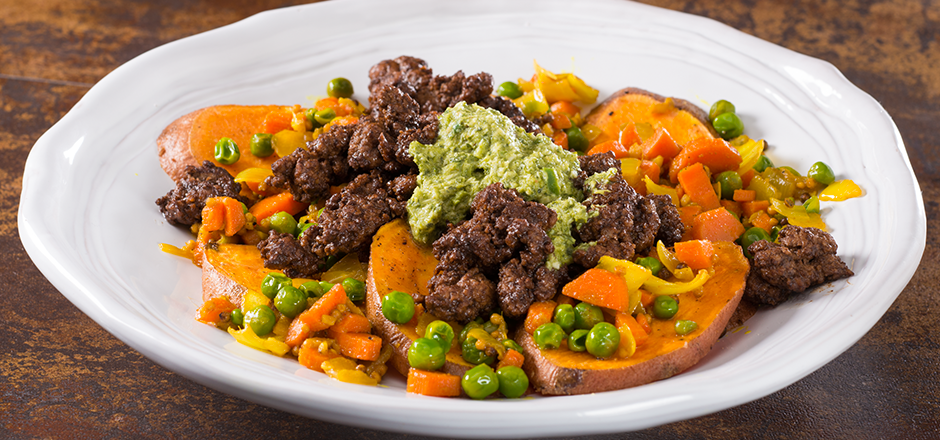 From Green Chef: Samosas — fried pastries with a savory filling — lose the crust but keep their comfort. This deconstructed take on the Indian
street food loses the typical mashed potato filling, instead forming a base of tender sweet potato planks. They're topped with sautéed vegetables, made aromatic by garlic, ginger, coriander, mustard seeds, and turmeric-infused ghee. Next comes garam masala-spiced lamb, cooked with a sticky-sweet tamarind paste. A cilantro-coconut chutney balances the tart tamarind, rounding out the dish with a cooling note.